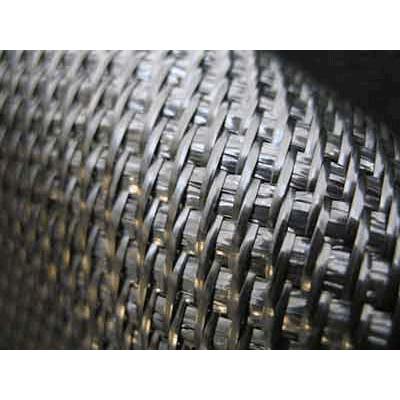 Woven Stabilization Fabric - Intermediate Grade C - 15 x 300
FREE SHIPPING
Intermediate Grade C Woven Stabilization Fabric the a great solution for applications where it is essential that water is able to flow through the fabric and into the subgrade soil below.

Grade C has a high flow through rate and is strong at low strain rates. Grade C woven fabric has been tested by Geosynthetic Accreditation Institute lab for ASTM 4595 & D4491 strength and permittivity tests.

Woven Fabric Class: Intermediate Grade C

Flow Rate: 40 gpm/ft²

Grab Tensile Strength @ 5% Strain: 1500 lbs/ft
Grab Tensile Strength Ultimate: 3600 lbs/ft
Made from high-tenacity polypropylene yarn fibers. This fabric is ideal for situations where verified ASTM tests are required, and/or high flow through rate is needed for drainage.
**See below for a full list of woven fabrics and roll sizing>
15' x 300' Roll Size
NOTE: This product is ineligible for return or order cancellation once the order has been shipped. If you would like to purchase an equivalent or similar fabric which is eligible to be returned with a standard restocking fee please give us a call at (800) 520-7731.